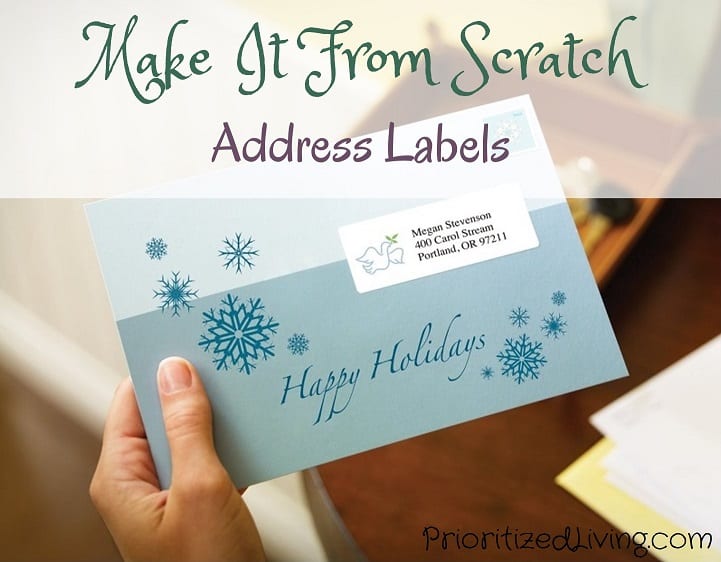 Photo courtesy of Amazon
Note:  This post contains affiliate links.  Read my policy here.
How much money are you spending on return address labels?
Do you spend cash again and again to order customized labels online or from a mailer?  Do you use free address labels sent to you by your alma mater or charities — even though you hate the design and your name is misspelled?  Do you you spend hours hand-printing your return address on Christmas cards in lieu of spending for labels?
There's a better way.
You can print your own address labels right at home.
For about 1¢ per label, you can create a peel-and-stick label with any font, color scheme, and image of your choosing.  It's cheap.  It's easy . . . and it's fun! [Read more…]