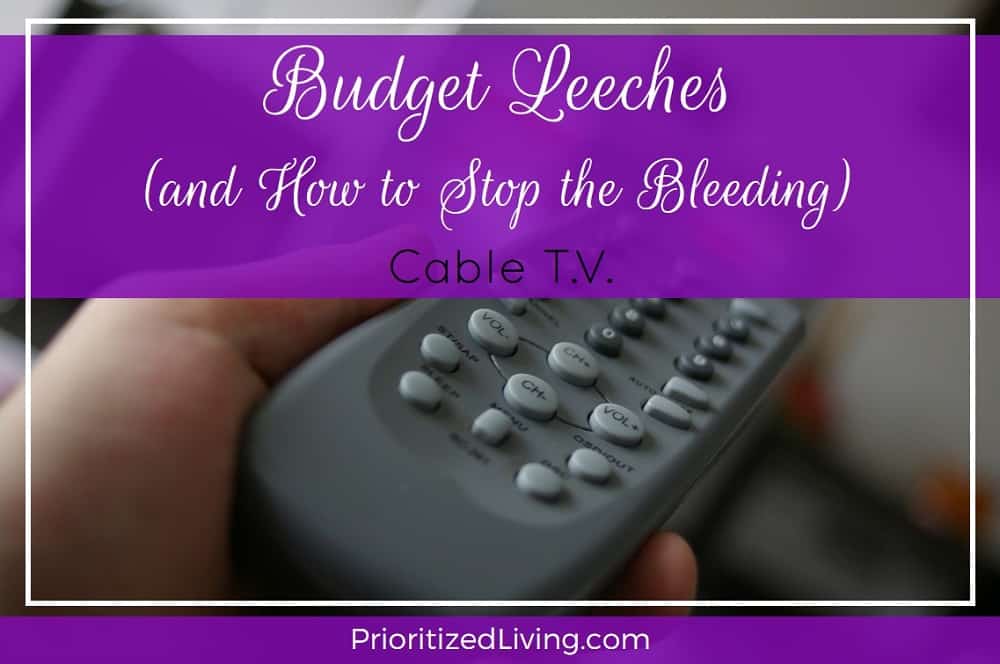 Check out Part 2 of this series! Note: This post contains affiliate links. Read my policy here.
The Problem
You've got every channel imaginable at the tip of your fingertips. Maybe for that first year of service, you think you've landed yourself a pretty sweet deal for your television, phone, and Internet service! Then year two rolls around and you get the jaw-dropping bill . . .
The Solution: Cut the cord.
It sounds drastic, but hear me out! I'm not advocating that you give up T.V. These days, there are some truly fantastic options for watching your favorite programs at little (or no!) cost to you.
An Antenna
With the right antenna, you can pick up dozens of local, digital channels with quality programming — all for free. Our trusty Mohu goes beyond our sad old rabbit ears and picks up 30-something different stations in our relatively remote location.
The Network's Website
Head over to your show's website as soon as the day after a new episode airs, and you may be able to watch it for free on your favorite device.
Subscription Services
For a low monthly cost (usually around $8), you can subscribe to instant streaming through Netflix, Hulu, Amazon, and more. Sling T.V. gives you access to live shows on some of the most popular cable channels for a low monthly cost. Spring for subscriptions service for HBO, Showtime, sports, and more to customize your viewing experience.
Movie Rentals
Stop at your local video rental place or get instant gratification through sites like Amazon or iTunes.
With a little research, you can choose the combination of these services that gives you access to the programs you want to watch when you want to watch them. Our family has found that sweet spot with a high-quality indoor antenna to pick up lots of local channels, Netflix, Hulu, Amazon Prime (which we admittedly purchased for the shipping deals, not the video content), and a Roku streaming device.
In case you're wondering, the Roku is one of several streaming devices currently on the market that hooks up to your T.V. and gives you a remote so that you can watch your subscription channels directly on your T.V. In addition, the Roku comes with countless additional free and paid channels if you to explore even more content. (I recently tracked down an old show that was only on YouTube and was able to watch it directly on my T.V. through Roku's free YouTube channel.)
Have you made the decision to free yourself from your cable T.V. service? How much were you able to save with your new T.V.-watching plan?