All of us are creatures of habit. Those hundreds of little things we do on autopil0t and even our bigger routines make up our habits.
Of course, hopefully, most of those actions are good habits! But each of us has not-so-great habits we'd like to eliminate . . . or replace with better ones. And there are good habits we'd all like to adopt. But how?
First things first . . . how long does it take to make a habit? For the simple stuff, it can be as little as just 21 days! On average though, research shows it'll take you 66 days to create a habit.
So, if you want to start and build a habit, you need a few tips and tricks to get you across that finish line two months down the road. And maybe a tool to keep you motivated along the way!
Ready to take your desired habit from pipe dream to reality? Here's what you need to make it happen!
CLICK HERE to grab a FREE HABIT TRACKER PRINTABLE to help you reach your goals!
What kinds of habits are we talking about?
Anything really! What action would you like to turn from a conscious, daily effort to an unconscious routine? Some good daily habits you might want to develop are these:
Get 7 – 8 hours of sleep.
Exercise 20 minutes.
Drink 8 cups of water.
Eat my daily allotment of fruits and veggies.
Take my vitamins.
Read a book with the kids.
Take time for myself.
Write in a journal.
Make a plan for my day tomorrow.
Do a 15-minute tidy of house.
Practice a new skill. (Play a musical instrument, read a finance book, knit, etc.)

Your secret weapon: a habit tracker
Hands-down, one of the best ways to ensure that you build a new habit successfully is to track and celebrate your progress! And a habit tracker is an easy-to-use printable that helps you do exactly that.
A habit tracker creates consistency and accountability.
The focus is entirely on the day at hand. Did you meet your habit goal for the day? Check it off, mark it with a dot, color in the box — however you want to use your tracker. As you progress from day to day, you'll be able to see your success.
And you can use your tracker to build several habits at a time simultaneously! Or, instead of using your printable as a habit tracker, turn it into a to-do list for the daily tasks you want to complete. Or even print a copy that your kids can use as a daily chore chart!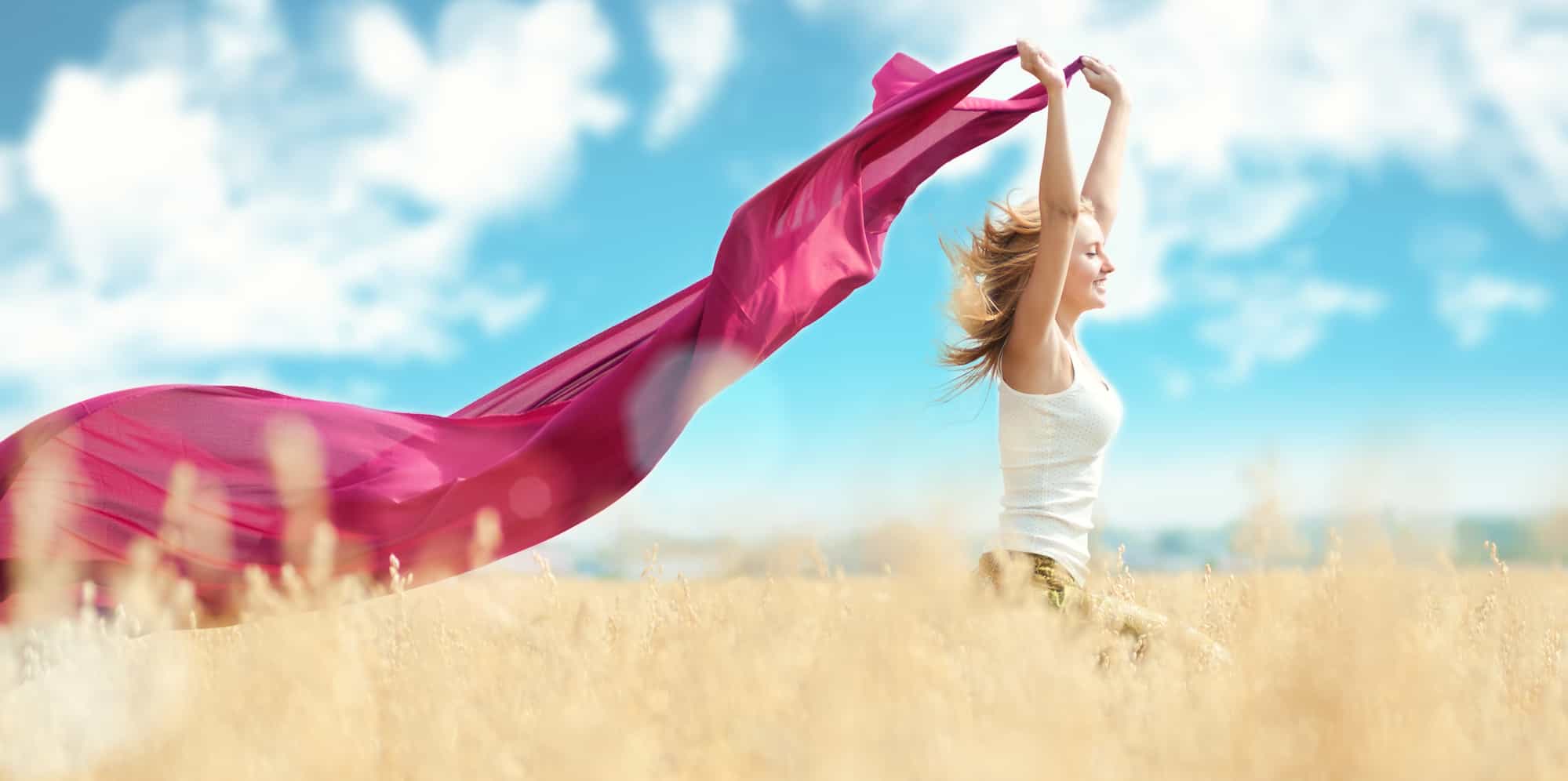 Secrets to Habit-Making Success
We all know that breaking old habits and building new ones is easier said than done. But there are steps you can take to maximize your success. Try these the next time you want to make a habit stick:
Start small.
You want to succeed and you definitely don't want to burn out along the way. So, if necessary, start embarrassingly small with a micro-habit! Or tackle just one or two new habits at a time. Solidify whatever that first step is for you.
Then you can add a new micro-habit, tackle the next step in building a bigger habit, or add another brand new habit to your list.
Put your habit tracker front and center.
Place it on your desk, tuck it in your planner, or put it somewhere you'll be sure to see it at the beginning of each day.
Remember why you're building a habit.
What's your motivation? Your reason why? For instance, you're eating your veggies and going for a run because you want a healthy, long life with your family.
Train yourself to think about that big-picture reason when you're tackling each of your small-picture habits.
Create accountability.
When you use a habit tracker, you're already utilizing one form of keeping yourself accountable. But it doesn't hurt to have some extra help! Enlist your spouse, a friend, or an online group to keep you moving toward your goal.
Swap bad habits for good.
Trying to stop doing something? Don't just leave a void in your life. Replace the bad habit with something good . . . or at least neutral!
If you're cutting out sugar, for instance, have plenty of sugar-free snacks on hand for when the munchies hit. Or find positive ways to self-soothe instead of engaging in activities that will ultimately make you feel worse.
Cut yourself some slack.
Seriously, nobody is perfect! It would be great if your habit tracker boasted an unwavering track record. But sometimes you just need to give yourself a break.
Don't expect perfection every day. If you miss a day or slip up, at least try to get back on board for the day after. Even with slips and misses, you'll still be firmly on the road to making a new habit part of your life!
What's holding you back from creating a new habit in your life? What's worked successfully for you in the past?