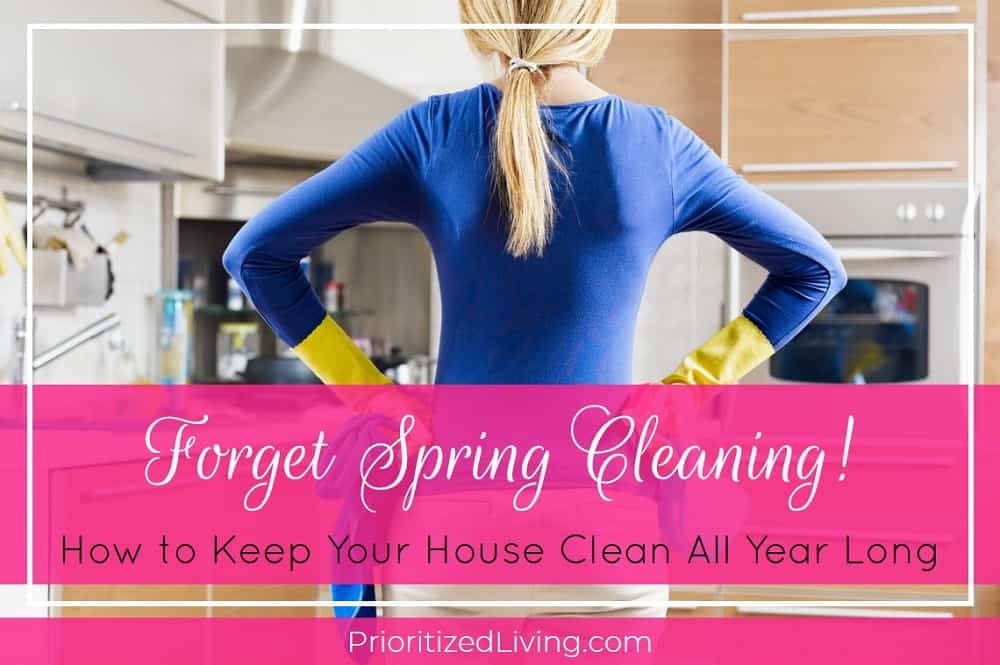 Note: This post contains affiliate links.  Read my policy here.
Raise your hand if you've done an exhausting cleaning marathon in the days leading up to a visit from family and friends.
Or if you've wondered when the last time was that you cleaned the bathtub, refilled your washer fluid, or mopped the floor that you're pretty sure is supposed to be 3 shades lighter.
Or if you love springtime but hate the idea of spring cleaning!
If that's you, it's time to stop choosing between conducting week-long cleaning torture sessions and living in a disorganized or less-than-clean home. And the way to do that is with a fool-proof, year-long family chore schedule.
With a schedule firmly in place, you can routinely relax in a tidy, organized home and have an environment that's nearly company-ready all the time. Here's how it works . . .  [Read more…]