Ahh, the New Year. It's a completely clean slate. The chance for new beginnings. A 365-day opportunity to make real, positive changes in your life.
And it's the perfect time not only to make over but to master your money.
When it comes to taking positive steps in 2018, there's something you can do no matter where you are on your journey to financial health.
Maybe you're just starting to dig yourself out of a hole. Maybe you're treading water right now and want to up your money game. Or maybe you've worked your way to the point where you're awesome already . . . but you want to do even better!
Whatever your situation — wherever you find yourself along this 11-step journey — jump on in and make 2018 the year you get closer to mastering your money!
1. Identify your motivation.
When it comes to big goals, it's highly likely you'll fall off track if you can't peg the purpose behind your goal.
For instance, if you need to lose weight to fit into a wedding dress that you bought two sizes too small — well, that's some serious motivation! You might have other goals that you tackle because you really need to crack down on a bad habit, you need to create balance in your life before you burn out, you need to invest more in your personal relationships, etc.
It's exactly the same when it comes to your money.
You need to know why you care about saving, planning for the future, living a frugal lifestyle, and more. (Here's a tip: Write it down, so you can look at your motivation frequently!) Otherwise, you may find yourself succumbing to impulse spending and living just for now.
2. Get crystal clear on where you are right now.
In order to get from where you are to where you want to be, you first need to know exactly where you are when it comes to your money.
If you've never gone through this process before, it can absolutely take some time and effort to gather and organize all the information you need to paint a complete picture of your current finances. If it's just been a while since you've assessed your financial situation, then you may just need to update and refresh the data you've already gathered.
Either way, it's essential that you know all about . . .
Your assets — savings, investments, property owned, etc.
Your liabilities — mortgages, car loans, student loans, and other sources of debt.
Your income — your sources of income, how much you bring in, and how often you're paid.
Your expenses — your fixed costs, your variable expenses, your must-haves & nice-to-haves, etc.
If you're looking for a comprehensive way to capture where you are, pick up your copy of My Budget Binder to make sure you've gathered all the info you need.
3. Specify where you want your finances to be in the new year.
What's the very best way to spell out your exact money goals for 2018?
Create a budget.
Fair warning: Getting your budget to balance may require you to jigger some of your variable expenses. Or you may need to make some tough decisions about your financial priorities.
4. Flesh out your emergency fund.
Hands off that emergency fund! It's not the cash you use to pay your regular bills, take a vacation, or splurge on a big-ticket item. It's money that sits on the sidelines in case you run into a real financial emergency — a lost job, an unexpected medical expense, a major home or car repair, and the like.
How much of an emergency fund should you have? Experts seriously can't agree on this answer. Some say as little as three months. Others say six months, eight months, or even longer.
Me? I say that you can't be too optimistic when it comes to your emergency fund. And you must feel secure with what you have stored in your emergency fund.
For instance, I know that having enough cash on hand to cover only three months of expenses would terrify me. If I became disabled or my husband lost his job, would three months be enough to turn everything around? That sounds awfully tight to me. I personally feel secure when I have a solid 12 months' worth of expenses covered by the cash sitting in my emergency fund.
Whatever you decide for your emergency fund, make sure that the cash is . . .
easily accessible.
not in danger of disappearing.
To be accessible, your money shouldn't be locked away in a CD but available in a high-interest savings account. And you should never invest the money in your emergency fund. After all, if the market turns, you could lose a big chunk of your cash cushion!
Building an emergency fund takes time! But it's so critical that you prioritize this process in creating your budget. Once you have your emergency fund in place, it's time to move to the next item on the list.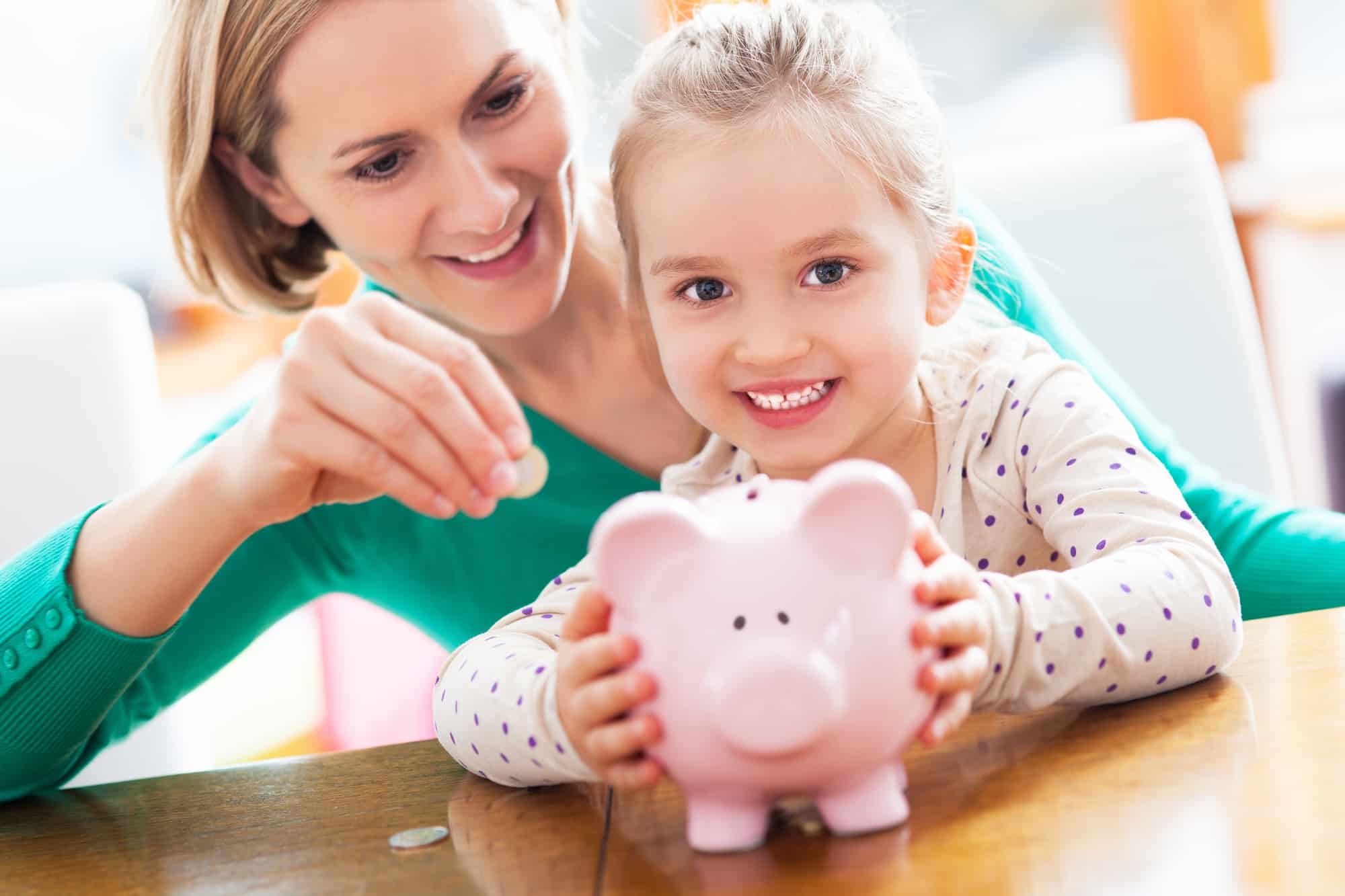 5. Pay down debt.
Even with a low interest rate, your debt is costing you. In some cases, that may be a fair exchange — like if you've got a mortgage on a home you can afford or a reasonable amount of student loan debt from college. But, the sooner you can pay off that balance, the more money you'll have on hand to save, to grow, and to apply to your financial goals.
So see if you can beef up your payments this year — even if it's just by a small amount. If you're currently just paying the monthly minimums, look into increasing your monthly principal payment by $10, $100, or even $500.
A mortgage, for instance, may well cost you hundreds of thousands of dollars in interest. Use a mortgage calculator to see how much paying just a tiny bit extra could save you down the line. You could shave years of payments and insane amounts of money off your final home cost just by increasing your monthly mortgage payment a tiny bit.
Of course, as you pay off your debt, make sure you work on good credit habits:
Pay at least your monthly minimums on time every month.
Keep your debt-to-income ratio lower than 30% — and lower than 10% if you can.
Check your credit reports and credit score regularly to catch fraud, spot mistakes, and track your progress.
Whew! That's a lot to digest.
If you're ready for more, click here for Part 2 of the 11 steps. I've got six more powerful steps you can take this year to master your money!
Which step are you committed to tackling this year? What's your motivation? And what are the challenges you foresee?