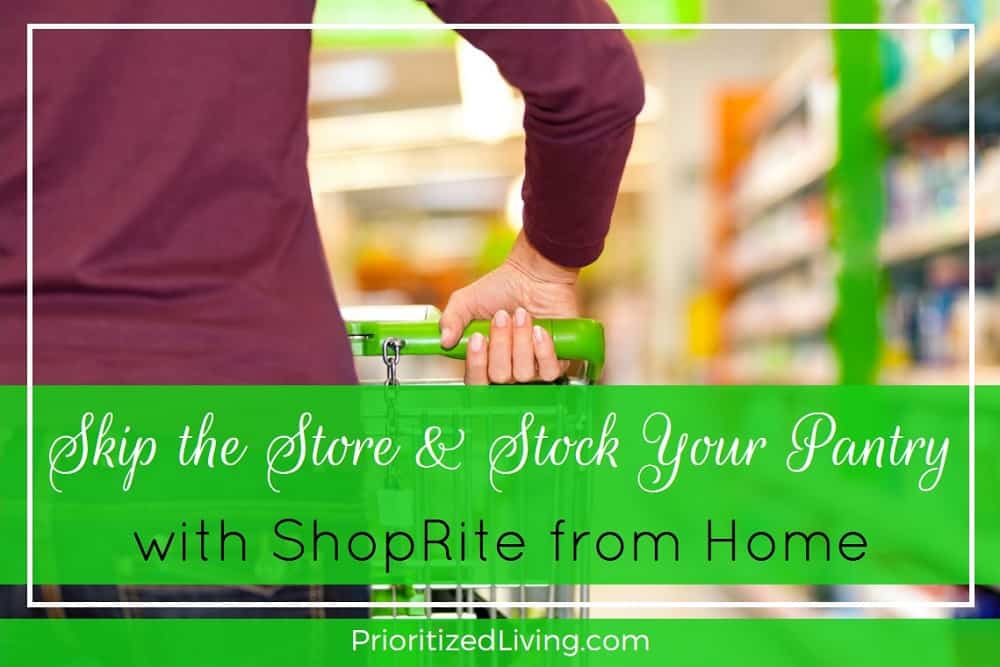 Note: This post contains affiliate links. Read my policy here.
Struggling to get a time for ShopRite delivery or pickup? Check out my tips down below! And read my comprehensive blog post full of unexpected places you can find grocery pickup or delivery.
In this series, I've reviewed and spelled out the pros & cons of some home delivery and grocery pick-up services — Amazon Subscribe & Save, Amazon Pantry, Target Subscriptions, and Walmart Grocery. Today I'm sharing my review of ShopRite from Home, including how it works and how to get the most bang for your buck.
It was during a particularly challenging pregnancy that I discovered ShopRite from Home.
All of a sudden, instead of having the freedom to run off to the supermarket, I was too sick even to walk around my house. For months! But, even now as a busy mom, I'm a grocery pick-up convert.
Grocery pick-up and delivery service is a game-changer!
Part of it is the truth of my time's value. Yes, I could be schlepping around the store every week to grab food, personal care items, household supplies, baby stuff — you name it. But my time is precious. I want to spend it on my loved ones, my family's goals, and my own personal goals.
And the best part is that I don't have to sacrifice to do that.
Most days that I use ShopRite from Home instead of hitting the store myself, I actually wind up saving money! And that's a big deal for any family's food budget.
So how does ShopRite from Home work? What are the ins and outs of the ShopRite pickup service? The ShopRite delivery service? And how can you maximize your efficiency and save the most money while shopping for your groceries?
Let's dive in. [Read more…]