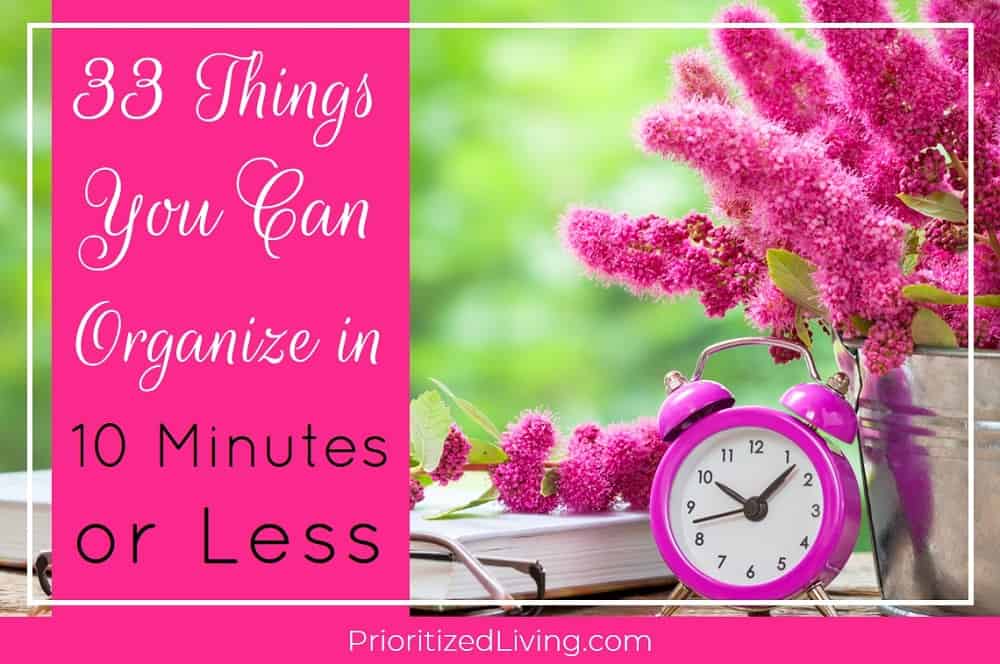 Note:  This post contains affiliate links.  Read my policy here.
So often, before you start the process of getting organized, you have to overcome the immense hurdle of procrastination. After all, decluttering can seem like an immense project!
But there's no rule that says you can't start organizing your home until you have a full weekend to devote to purging and sorting. In fact, tackling the clutter and tidying up is something you can do every day — no matter how busy you are.
Looking for some quick organizing tips? My list below includes 33 projects you can tackle from start to finish in 10 minutes or less.
[Read more…]