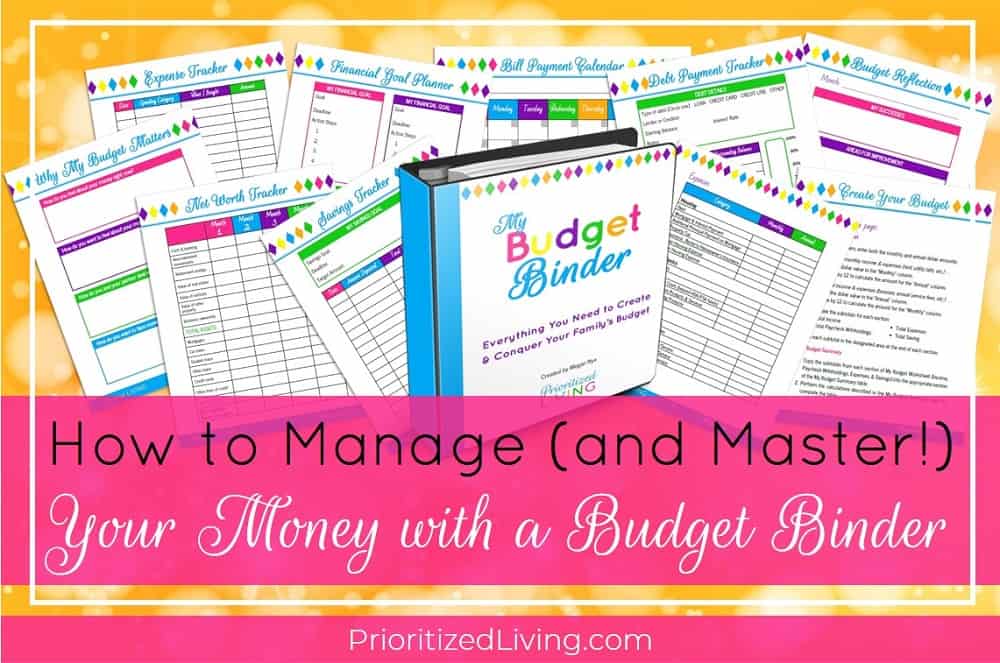 Money is . . . well, it's messy! And complicated.
Just think about all the pieces that make up your financial life! You may have multiple sources of income, savings accounts, retirement or investment accounts, bills for your home, bills for your family, expenses that are coming up, and things you want to do with your money!
How on earth do you keep it all straight and get it all done?!
A budget binder, like My Budget Binder from Prioritized Living, is an amazing tool for mastering your finances. It takes the mess and stress of money management out of the equation and gets you moving toward your financial dreams.
CLICK HERE to grab your copy of My Budget Binder from Prioritized Living!
Here are just a few of the many things a budget binder can do for you when you incorporate it into your life: [Read more…]